Mayshing: One of my major film inspirations is Hayao Miyazaki where his film really embodied strong messages for viewers to take away but explores a world of wonders, and meaningful interactions.
My all time favorites are Laputa and Nausicaa, his older films but I am also very influenced by Princess Mononoke, and Spirited Away.
My desire for my own films, games or stories is to create something with strong messages but entertaining, making them long-lasting classics.
Tsukushi Akihito is my illustration inspiration. A strong sense of child-like innocence with a world of wonders, great details in objects and each tells a story, with color splashes everywhere yet achieves harmony. I aim to make something similar to this type of illustrations in my recent days.
————————————————————————————————–
Elysse: Hayao Miyazaki is a huge inspiration for me as well (Spirited Away is a wonderful smorgesbort of fantasy meets supernatural and imagination), though in general most of the Studio Ghibli films are (namely Whisper of the Heart). However growing up I was immersed in Disney films, live action and animated. A lot of inspiration came and still comes from those films, many of which were based on preexisting stories (ie: novels and fairytales, which are a constant source of food for my muse). However one exact Disney animator's work I fell in love with is Glen Keane. He recently did a beautiful 2D animated short film that's actually an interactive game on Google's Spotlight Stories: Duet.
Glen Keane worked on many films, including the well-known The Little Mermaid, Beauty and the Beast (responsible for the Beast and Prince's design), Aladdin, Pocahontas, Tarzan as well as The Great Mouse Detective and The Rescuers Down Under plus many more, including my more recent favorite Tangled. His designs alone are unique and beautiful to look at, not to mention his animation technique is top notch with its fluidity, bringing life to whatever the subject is. Being I went to college for animation he was a huge inspiration for technique, but also as a design/concept artist he's a wonderful inspiration too. His mastery of motion in single drawings is something I want to achieve. His grasp on anatomy to create something believable in look and movement is remarkable. To be able to create and render a believable original creature that matches the world its set in is a dream and challenge for any design artist.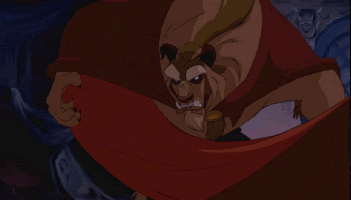 For illustration, his daughter Claire Keane is great inspiration for her vivid colors and range of style; her style can be seen in Tangled via Rapunzel's artwork. Her art style is inspiration for me for illustrations, a desirable look for a cutesy warm feel children's story. But her ability to render cute yet still masterful illustrations is a feat in itself; she can easily create works reminiscent of famous classical paintings. She is a wonderful design artist.
The illustrator LeUyen Pham has an adorable art style that is memorable and super cute, perfect for children's books. I look at her work for inspiration of how to color simply yet tastefully and draw and convey energy. She has a knack for portraying kids as their lively energetic selves which is a great challenge to convey motion and emotion in a still drawing. I hope to achieve a similar feel with my children's illustrations, if not just hunt for her books when at a library because they're so adorable to look at!
Going back to film inspiration, the director Mamoru Hosoda has been a huge influence long before I even knew his name. Given I got into the Digimon craze when it first came out in 1999 (Yes it and Pokemon), I feel in love with the energy and personalities of the characters the series had along with the designs. However aside from the TV show what's stuck with me for years is Digimon: The Movie (Digimon Adventure OVA and Our War Game), as well as episode 21 "Home Away From Home" which he directed (the lone episode whose art style matches the movies and punches you in the gut with feels as it was directed as the last episode should the series not continue). His endings always get you.
His art style is recognizable as all his films have the same look and ability to make the viewer laugh and cry. He is a master at storytelling, at conveying funny as well as heart-felt moments that make you empathize with characters. His works I've seen of The Girl Who Leapt Through Time, Summer Wars (which is reminiscent of his early work Our War Game), and Wolf Children are each unique yet have real feeling characters between how they act and convey emotions. His films range from improbable to probable but with realistic characters that grow and have a range of emotions.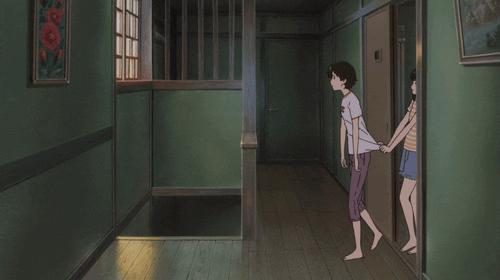 If you want to get all the feels, watch his stuff (I still need to see The Boy and the Beast.) I hope to be a master of writing, directing and visual storytelling like him; between settings and characters he builds enchanting worlds and stories that leave an impression on the viewer. There is always at least one suspenseful moment per movie. The backgrounds alone are breathtaking as I can see a still of a location and immediately place the movie it was in. Certainly memorable; I consider him getting close to the level of impact as Miyazaki.
————————————————————————————————–